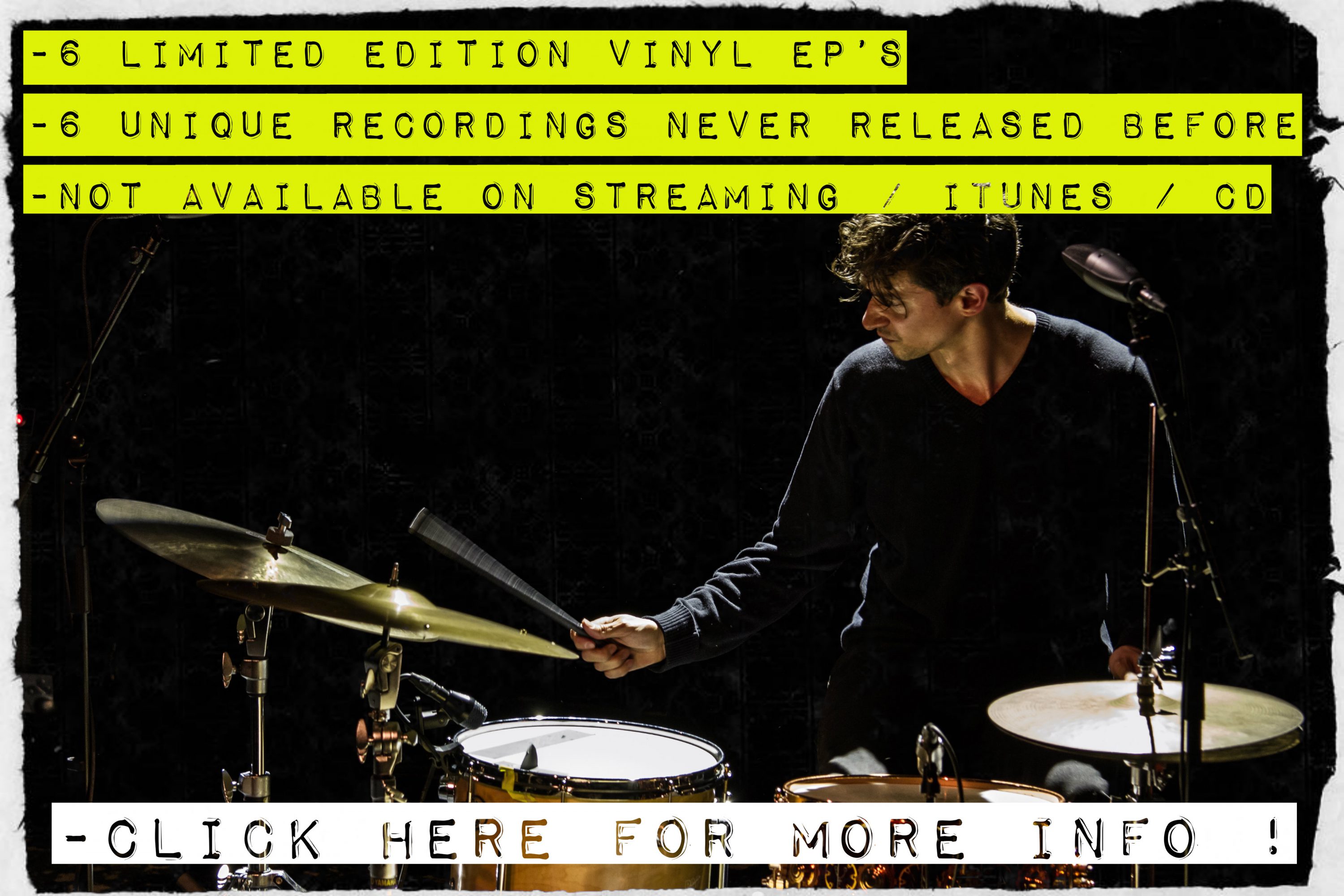 I love the physical vinyl-album, and the whole listening-process around it.
It reminds me of true dedication to music.
That's why I've started the project to create 6 new albums created on vinyl ONLY during 2018 !
Printed DIRECTLY from source to consumer…
No record companies, no streaming, no telephone companies, no distributors, no bullshit…
The first album has arrived, and I am very happy with the music !
My versions of some of the iconic music by legendary Ennio Morricone.
STEFAN PASBORG "Morricone"
feat. Adi Zukanović & Lars Bech Pilgaard
The album is ONLY available online by clicking HERE !

As a kid, I watched all of the great movies by Sergio Leone together with my father…'For a Few Dollars More', 'Once Upon a Time in the West' and 'The Good, the Bad and the Ugly' etc… And like so many other people of my age, I grew up with the music of Ennio Morricone, and it became something very special to me.
I had so much fun doing my own personal arrangements of this iconic music for the theatre-concert "Morricone'' at The Royal Danish Theatre in 2016 – naturally made in the deepest respect for the originals! – and I hope you'll enjoy this.
SIDE A:
FOR A FEW DOLLARS MORE
THE BATTLE OF ALGIERS
MAN WITH A HARMONICA
SIDE B:
THE ECSTASY OF GOLD
MAN WITH A HARMONICA (revisited)
WATCH CHIMES
Nickie Johansson (voice on "The Ecstasy of Gold")
Ketil Duckert (trumpet on "The Ecstasy of Gold")
Recorded @ The Village Studio in Copenhagen by Thomas Vang.
Mixed / mastered @ Orange Orchid Studio by Morten Bue.
Cover design by Rasmus Meisler / Spild af Tid.
Thanks to: Eventministeriet, Rikke Hedeager, Det Kongelige Teater, Skuespilhuset, Moqi Simon Trolin, Ditte Højgaard Andersen, Selene Muñoz, Kristjan Ingimarsson, Joen Højerslev, Rasmus Kreiner, Birthe D. Knudsen, Nickie Johansson and Ketil Duckert.
Special thanks to: Adi Zukanović and Lars Bech Pilgaard for being so amazing musicians, and for all of the fun during this process.
Thanks to all the backers behind my Kickstarter-campaign !!